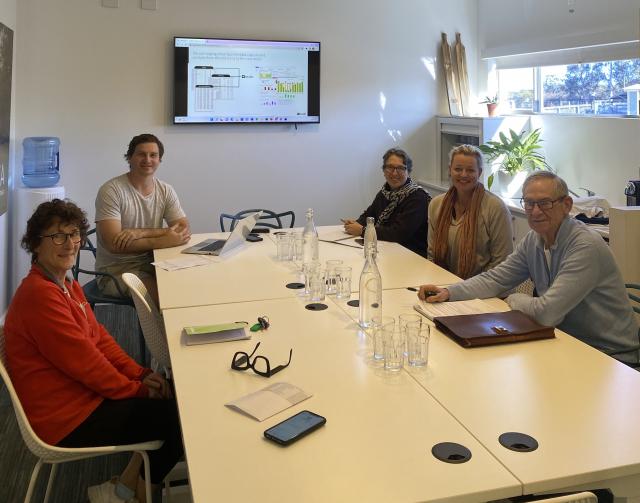 Tourism Noosa members attended a series of industry workshops this week to learn about Tourism Noosa's new, soon to be launched visitor data program.
The Noosa Travel Insights Hub, which is free and exclusive for Tourism Noosa members, was launched in September last year and provides leading-edge data technology, with insights into travel trends and patterns – useful for business planning and marketing.
Phase two of the program is the Data Program for Operators, a free beta testing program for members that want to get more granular and richer data specific to their business.
Tourism Noosa chief executive officer Melanie Anderson said they were excited to provide the additional support tool to members.
"The program provides members with even richer insights to help with their marketing," she said.
"Information such as who is staying in hotels/motels, who is booking tours, what they are spending while on holiday and how is that different from others who visit Noosa.
"This type of information provides a gap analysis and recommendations that can help operators improve on their advertising spend.
"Members across the accommodation sector, food and beverage, experiences, wellness, retail and services attended the bespoke workshops which were led by program developer of Localis, Robbie Dalton. This provided a great opportunity for like-minded businesses to ask questions, share ideas and gain insights that are specifically relevant to their sector."
Seahaven Noosa Resort general manager Alan Golley said: "I am pleased to see the evolution of the stats provided by Localis and Tourism Noosa and glad to see that feedback from industry is being taken into consideration to make sure the data is useful, relevant, and accurate. I look forward to working with Tourism Noosa to see how we can shape the data to give better insights to local businesses so they can make better business decisions."
Localis program developer Robbie Dalton said: "Noosa has some of the most impressive destination marketers and operators anywhere in Australia and we couldn't be more excited to build this world class product in conjunction with the team at Tourism Noosa and the operators at Noosa."
The program provides greater detail showcasing information such as:
* How much are people spending in Noosa.
* Which source market spends the most.
* What are people spending on while they are here.
* Who exactly is staying in hotel/motels, booking tours, spending while on holiday, and how is that different from others who visit Noosa?
* Which suburbs are searching to fly into Noosa from interstate or international locations.
For further information on Noosa Travel Insights and how to become a member of Tourism Noosa, email members@tourismnoosa.com.au