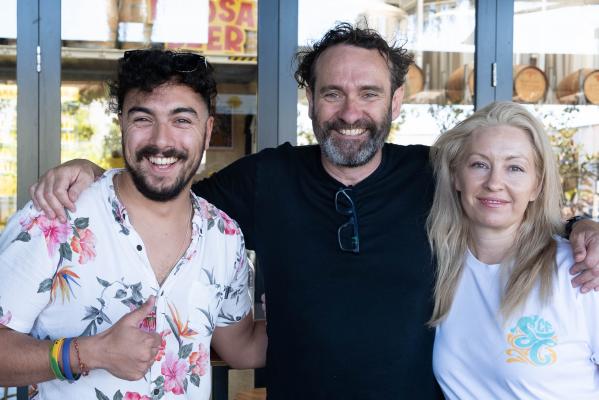 The Sunshine Coast Comedy Festival wrapped up at Land & Sea Brewery on Sunday with comedy event, Best Medicine, featuring British comedian Gordon Southern and a stellar line up including Daniel Holt, Dan Willis and Ian Dowling.
The full house event followed a weekend of laughs that began Thursday night with a comedy taster at The J Theatre, followed on Friday night with Women Like Us at the Majestic Theatre.
On Saturday storyteller Fiona O'Loughlin delivered tales from her book, Truths from an Unreliable Witness, at The J Theatre.