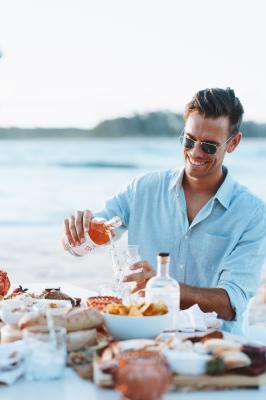 By Abbey Cannan
The board of Tourism Noosa has made the decision to no longer deliver the popular Noosa Eat and Drink Festival.
It is looking to outsource the delivery of the festival in the future to an event operator through an expression of interest process.
Tourism Noosa's role in Noosa Eat and Drink will be as a key event partner.
Tourism Noosa chief executive officer Melanie Anderson said the decision was due to the inherit financial risk during the Covid pandemic.
"We are a small organisation and the risk to gain ratio is challenging at all angles," Ms Anderson said.
"Even though it is a phenomenal event and very successful, just the risk to run it for us is too high.
"But that's not to say it's not a great opportunity for another organisation that does this sort of work regularly to take it on and run it as part of their program.
"We're keen to see the festival continue in Noosa because it is such a popular festival. We're just looking for that perfect partner to undertake the risk in running it.
"We'll be supportive of marketing and assisting and making sure the brand is the look and feel of Noosa. We just won't be taking on the financial risk."
Marketing food tourism to continue to support industry will remain a key focus for Tourism Noosa during these uncertain times. More details will be shared about this in the coming months.