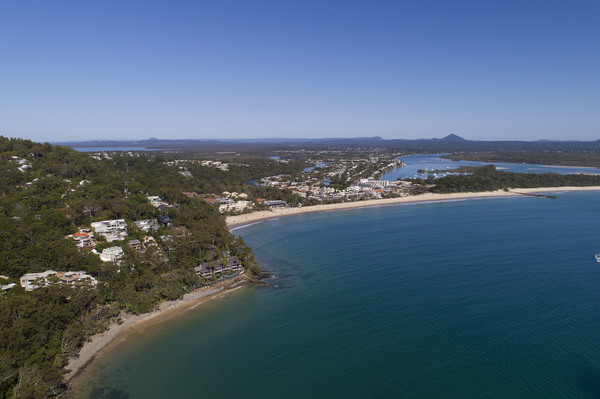 Residents on the minimum general rate which is the majority will face a 2.5% or $36.50 rate increase, which includes a $10 increase in the Environment Levy to fund the Noosa River Plan and a $7.50 increase to cover the 3-bin system, in Noosa's Budget which will be adopted at a Special Council Meeting on Friday beginning at 9.30am.
The big winners in Council's $28 million Capital Works spending are Peregian Beach and North Shore with $3.4 million going toward a two-year community centre and park project at Peregian Beach and $500,000 to build a new amenities block. The North Shore Beachside Campground upgrade will receive $2.4 million with Noosa Mayor Tony Wellington saying the campground was an income generating asset for Council. "It's important that we demonstrate world's best practice at this environmentally sensitive site," he said.
Council will spend $1.8 million to rebuild Orealla Bridge at Sunrise Beach. It will put $300,000 toward the Cooroy Hinterland playground with $4.4 million earmarked for the project in the 2020/21 budget.
The budget will allocate $1.2million towards the replacement of Gympie Terrace stormwater drains.
Major road spending will include a $1.8M allocation to upgrade the Ernest Street/Hilton Terrace intersection and $1.3 million to complete the upgrade of Black Mountain Road. There will be two gravel roads sealed with $250,000 spent to seal Tewah Road at Boreen Point and $200,000 to seal Ambulance Street, Pomona.
Noosa Aquatic Centre will undergo a $932,000 refurbishment comprising a new roof and decking, prior to the installation of solar panels.
And $500,000 will be spent on bus shelters to meet new disability access standards.
"Overall, this is a sensible and responsible budget," Cr Wellington said.