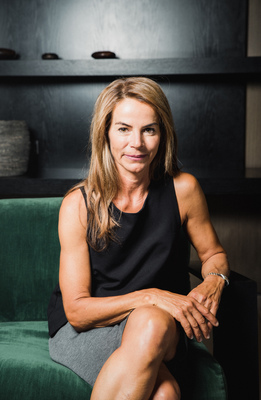 By Rose Astley
Noosa Councillor Amelia Lorentson believes the Shire deserves answers in relation to the Surf Life Saving Queensland (SLSQ) lifeguard who splashed patrol on his former partner before threatening to burn their house down.
Ms Lorentson is outraged by the story, which appeared on Channel 9's 60 minutes, about former Noosa resident Jacqui Barker who successfully prosecuted her former partner and current Noosa lifeguard for splashing petrol on her and threatening to burn her house down.
Since the airing of this interview, Cr Lorentson has spoken to both women at the centre of this story.
"There were numerous allegations of inaction from Noosa Police and SLSQ. Further, the sentencing was nothing more than a slap on the wrist," Cr Lorentson said.
"It is my understanding that Noosa Council have an agreement with SLSQ to provide lifeguard services for our beaches.
"I am presently seeking details of this agreement. Further to this, Noosa Council is responsible for ensuring the safety of locals and visitors on our beaches through this arrangement."
Cr Lorentson believes the Noosa community deserves answers.
"Has the lifeguard been stood down or sacked? There is a big difference."
"Given the incident occurred some years ago why has SLSQ allowed this lifeguard to continue to work on Sunshine Coast beaches?"
"And moving forward, will SLSQ review its policies in response to recent media coverage?"
Cr Lorentson said she has also been in contact with Noosa MP Sandy Bolton regarding the matter.
"The State Government has a daily media release on Covid-19 statistics.
"However, it is remiss with media releases into domestic violence. It is a fact that 1 woman is killed every 9 days and one man is killed every 29 days by a partner*," Cr Lorentson said.
"It is not okay to stand back and do nothing, as a council and as a community, we need to say it will never be okay."
*Councillor Lorentson received this information from the Australian Health and Welfare website.