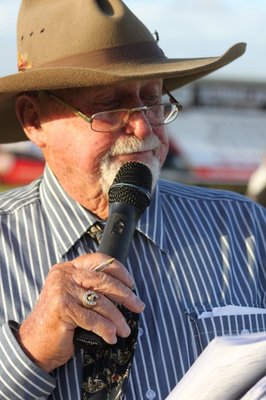 By Rose Astley
On Sunday May 24, Noosa and Gympie were informed of the loss of one of the biggest contributors to our district shows, Mr Alain Henderson.
'Hendy', aged 88, has been an outstanding contributor to the Noosa and Gympie district shows, as well as being an integral part of the horse community.
Mr Henderson was behind various pony club events, rodeos and the Noosa Show, his greatest achievement though was 53 years as the announcer for the Gympie Show.
Mr Henderson was a well-known and loved presence in our community and has left big shoes to fill in future community events.
The Gympie District Show Society has said on behalf of Mr Henderson's family that due to the strict Covid-19 restrictions, only 30 people will be allowed to attend his funeral service on May 29.
Mr Henderson's service will be live streamed via a link on the Gympie District Show's Facebook page.