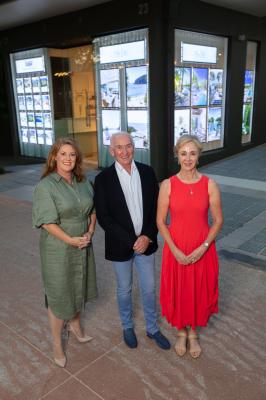 By Abbey Cannan
Noosa's short stay accommodation owners have been left in shock after being handed a hike in Council rates during an already tough period in the tourism industry.
Noosa Council introduced new rating categories for properties offered for transitory or short stay accommodation in the 2021/22 budget.
Acting chief executive officer Michael Shave said the purpose was to address the demand these type of uses have on council services and infrastructure through the general rating structure.
"The initiative is part of council's way of addressing the impact the increase of short stay letting is having on the shire," he said.
"Council is certainly proactively supporting local business across the shire, but equally we need to ensure that properties utilised by short term visitors are contributing equitably towards the cost of services council provides."
These can range from economic activity, tourism promotion, new infrastructure, parking to transport.
"For those short stay properties subject to the new rating categories, the median weekly increase in general rates was about $14."
Niche Noosa managing director Sue Willis said that would be one way to look at it, but $728 (average) per year would be another.
"Short stays have much less impact on council services and infrastructure than residents," Ms Willis said.
"Most properties only have limited occupancy, hence general infrastructure such as water, sewer, rubbish and roads are much less than residents. Guests generally do not rely on many services such as library, sporting facilities, or council departments such as planning, building, rates. Many guests do not have vehicles so are less inclined to use parking and roads."
Ms Willis questioned why the council would want to promote tourism on one hand and discourage availability with the other.
"This will only encourage day trippers," she said.
Mr Shave said council raised the introduction of the new rating categories through the recent budget consultation process, with feedback from the community considered by councillors prior to budget adoption.
Similar rating categories have been adopted by Sunshine Coast and Gold Coast regions.
Ms Willis hit back as she said feedback was not broadly sought and only available on the council website.
"Consultation period was open for less than 14 days and our feedback has not yet received a response from Noosa Council – and with more than 200 luxury houses and apartments on our books I would have thought we would be an obvious point of contact for council if they were intent on industry and community feedback," she said.
"It appears this increase was pushed through with the hope of going unnoticed.
"I have checked with clients of ours in Buderim and their rates have been increased in line with CPI."