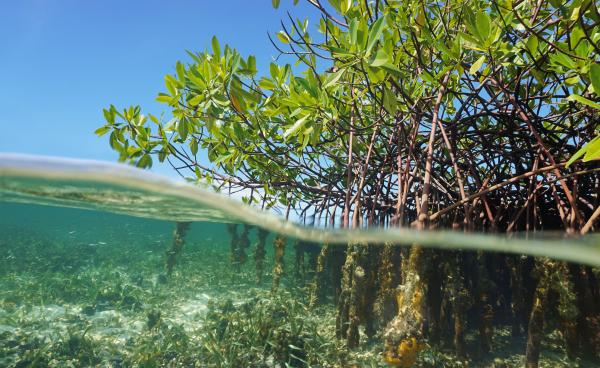 A recent odour in Noosa Heads has been linked to a natural phenomenon of mangrove seed decomposition.
The rotten egg-like smell, which some might describe as a sewage odour, is related to grey mangrove forests, scientifically known as Avicennia marina.
Unitywater Executive Manager Customer Delivery Rhett Duncan said Environment Officers investigated an odour near Habitat Place in Noosa Heads to find that a recent odour was consistent with mangrove seed decomposition.
"The team took samples at the site and confirmed the odour is being generated by mangrove forests underneath and around Eenie Creek Road Bridge," Mr Duncan said.
"The odour is similar to sewage but there is a key difference in the organic components that are not present within sewage."
The findings led to further investigations in the Moreton Bay, Sunshine Coast and Noosa regions which have identified the areas of Bells Creek at Pelican Waters and Hays Inlet at Mango Hill were also affected by mangrove seed decomposition.
The odour can happen in both wet and dry conditions and is released as part of a complex chemical reaction that takes place during decomposition.
As mangroves drop their seeds, bacteria help to breakdown the organic matter, producing a sulphur reaction. This reaction creates sulphide gas, which is known as the 'rotten egg smell'.
Some mangrove plants can drop up to one kilogram of organic matter, like seeds and leaves per square metre per year – meaning the potential for a lot of sulphide gas being produced and released.
"Unfortunately, with the wetter weather and tides at this time of year, these species can release a very pungent odour that can commonly be mistaken for sewage odour," Mr Duncan said.
"We have many wetlands, swamps and rivers, which can be home to grey mangroves, across our service region of Moreton Bay, Sunshine Coast and Noosa, and we do see this from time to time."
The mangroves, which are protected under the State Government's Fisheries Act 1994, play an important role in stabilising riverbanks and channels.
They also provide important habitat and food source for local animals, including various species of waterbirds, fish and bees.