By BRIAN STOCKWELL A CONFIDENT Coolum registered first points in their Premier Men's match against the Noosa Lions team on Saturday. A tense opening stanza saw...
PERFECT weather created ideal conditions for the annual Noosa Heads Surf Life Saving Club Golf Day held at Noosa Springs Golf Course, last Friday. Locals...
By CLARE ASKEW DUE to the fact that the Eumundi Dragons under-12s scheduled match with Sunshine Coast Grammar School under-12s last Saturday had to be...
By CLARE ASKEW THEY have arrived with a hiss and a roar - the Eumundi Dragons under-10s have found their mojo and a defined rugby...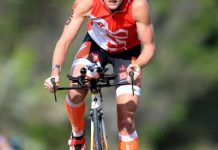 NOOSA'S world champion ironman Melissa Hauschildt has won Australia's most enduring event on debut at the distance. Hauschildt, who moved to Noosa earlier this year,...
By JOE JURISEVIC U13 Noosa 58 d Maroochydore 0 THE under-13s showed up to play rugby with textbook rugby on display. All members contributed to the...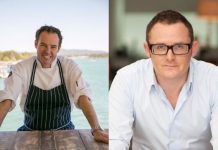 THE Noosa Food and Wine Festival is set to sizzle with Boathouse's executive chef Shane Bailey hosting a night of divine food, wine and...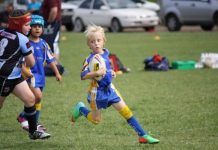 By JODIE BUSHBY Under 15 UNDER-15 A played Gympie at Gympie. The game was played in tough wet conditions. After a solid start the Noosa boys...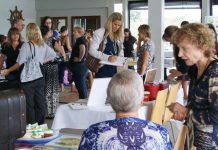 MUM of two Kym Foster knows all too well that life is expensive, but the innovative local has developed a unique way to share...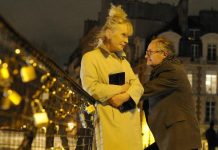 LE WEEK-END Treat Mum to a movie this weekend with the newly released Le Week-End. Le Week-End follows the story of Nick and Meg, a long-time...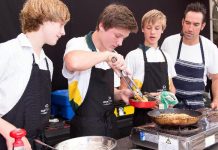 By TESSA MAPSTONE A SPLASH of wine and a burst of flames kicked off the eighth Market Chef cooking series at Eumundi last Wednesday, bringing...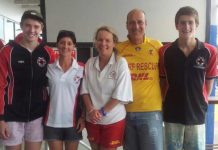 BETWEEN THE FLAGS FOR the dedicated lifesaver the season is like music, it never ends. Last Saturday, Main Beach, Noosa, was under control of the...