By JORDAN CULLEN Police are urging motorists to drive to the conditions after two accidents along Eumundi-Noosa Road last Thursday. Noosa Heads police officer in charge...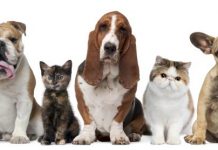 Everyone loves their pets but vets are urging owners not to "be kind to be cruel". Veterinarian and Medibank Pet Insurance ambassador Dr Chris Brown...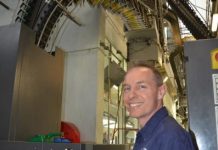 By JONATHON HOWARD NEWSPAPER printing experts APN Yandina has received some much deserved recognition for printing Noosa Today, during the annual newspaper print industry awards,...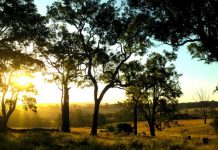 By JOLENE OGLE It was an "uh-huh" moment for Prue and James Woodford, as they sat around their campfire surrounded by natural forest and acres...
By MEGAN WILSON A local charity is in desperate need of new undies, with a call for donations to help keep the homeless warm and...
By JONATHON HOWARD RESTRUCTURING of the Noosa Biosphere will place the community in the driver's seat, says Noosa Council, despite several former volunteers of the...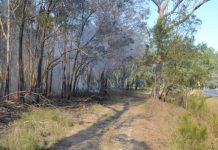 By JONATHON HOWARD QUEENSLAND Parks and Wildlife are preparing for a sweltering summer season by reducing fuel loads across Noosa this week. Burns have been scheduled...
By JONATHON HOWARD SIX months have passed since Noosa made the historic leap towards de-amalgamation from the Sunshine Coast Shire Council. Establishing Noosa Shire Council was...
By JONATHON HOWARD NOOSA Council has approved a new supermarket development next to the Peregian Beach hotel, and councillors are confident the new development is...
By JOLENE OGLE NOOSA MP Glen Elmes has described the State Budget as "workman-like" as he warns of a tight budget and asks everyone to...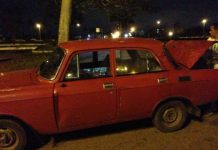 Life of Brine THE bus was two hours late. When I inquired at the travel desk of the Aguas Azule Prison Camp, the pretty girl...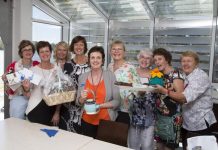 By JORDAN CULLEN OVER 100 people attended the Cancer Council Queensland's Biggest Morning Tea at Noosa Yacht and Rowing Club last Thursday, with over $2500...