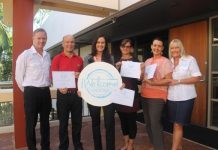 By JOLENE OGLE Tourism Noosa last night celebrated one year since the launch of the Welcome to Noosa initiative with more than 850 locals and...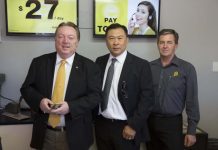 By JORDAN CULLEN Member for Noosa and Multicultural Affairs Minister Glen Elmes opened East Coast Car Rentals in Marcoola on Saturday in what he said...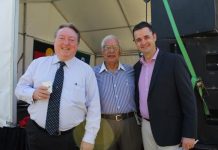 By JOLENE OGLE Understanding, inclusiveness and celebration are the keys to a brighter future in reconciliation, according to Minister for Aboriginal and Torres Strait Islander...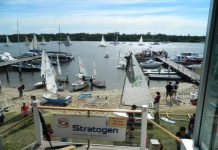 SUNNY skies, smooth sailing and tight lines are predicted for the Noosa Riverfest Regatta that kicks off tomorrow at the Noosa Yacht and Rowing...
By JONATHON HOWARD THE Cooroy Bowls Club will cease to exist from the end of this week, but a new club will emerge under the...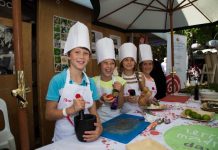 Rocco Goddard, Bella Goddard, Zahra McNamee and Hunter-Star Roberts cook up at storm at the Food & Wine Festival. For more on the festival,...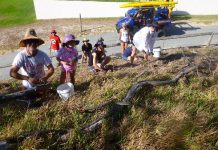 The Seaview Creek Sunshine Beach Bushcare Group has joined the local war against the Singapore daisy, with a planting day planned for next Thursday...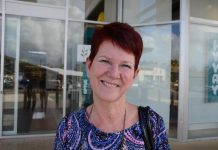 By JONATHON HOWARD A DECISION to approve the Masters Home Improvement Centre at Noosaville has been described as "disgraceful" by several local residents. The Planning and...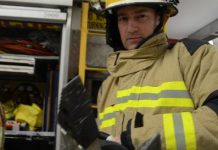 By JONATHON HOWARD ALL of Noosa's emergency response services will be put through their paces during a simulated beach crash rescue operation scheduled for 31...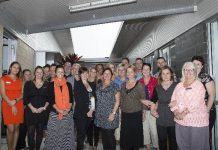 PEREGIAN teachers are making a mark on students with almost 30 local teachers nominated in Office Max's A Day Made Better awards. The A Day...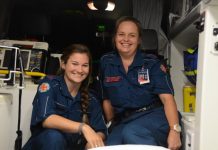 By JONATHON HOWARD TWO fresh graduate paramedics are learning the realities of saving lives in Noosa this year and they've embraced the challenge with gusto. Airlie...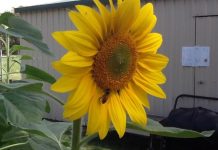 IT'S coming up roses ... well sunflowers, for the Peregian Beach College Early Learning Centre, which is proud to show off a beautiful garden...