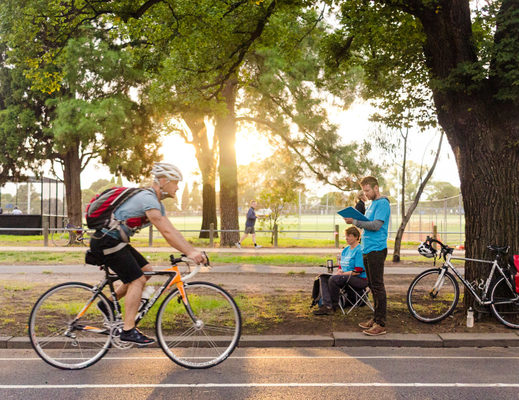 Bike-loving Queenslanders are being offered the chance to help transform their streets by volunteering to be part of Australia's biggest count of bike riders, Super Tuesday North on Tuesday 3 September.
As part of Bicycle Network's ninth Super Tuesday North, local volunteers from six council areas including Noosa are being recruited to help count bike riders at more than 240 locations across Queensland during the morning commute.
The information collected is then passed on to participating councils who use the data to identify which routes need improvement and to track the success of previous upgrades.Locals who volunteer to count bike riders will also earn a $60 donation for a charity or local community group of their choice.
Bicycle Network spokesperson Anthea Hargreaves said that volunteering to help on Super Tuesday is not only a great way to make it easier for people to ride a bike, it's an easy way to raise money for your local sporting club or charity.
"By volunteering and counting bike riders on Super Tuesday you can show your local council exactly what is happening out on the streets. The data you gather could be the starting point for a new bike lane or path outside your front door," Ms Hargreaves said.
"Super Tuesday is an easy way for local schools, sporting clubs, charities and local community groups to raise much needed funds. Last year, Super Tuesday volunteers raised nearly $70,0000 for their communities."
Registrations for Super Tuesday North volunteers are now open at supertuesday.com.au.