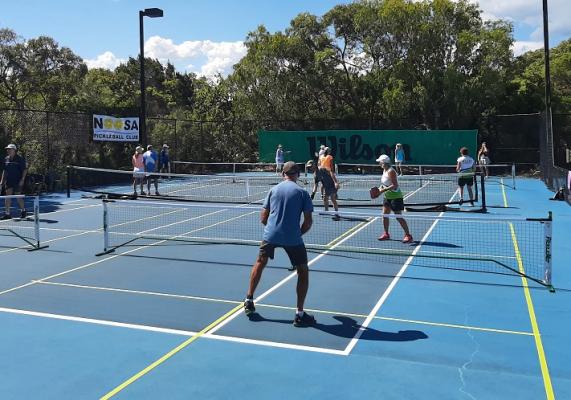 Fans of the fast-growing sport pickleball will soon enjoy Australia's first all-weather dedicated pickleball courts at Noosa with a $248,900 grant towards the project.
"Pickleball is the fastest-growing racquet sport in the world with about 100 players in Noosa and thousands throughout Australia, so this is a fantastic opportunity to provide a dedicated venue that will attract players nationally and internationally," Wide Bay MP Llew O'Brien said.
"As the first all-weather dedicated outdoor pickleball courts in Australia, this investment through round five of the Building Better Regions Fund will enable the Noosa Pickleball Club to host multi-day tournaments and special events, boosting the local tourism and hospitality sectors."
The $497,800 project will include eight new pickleball courts under an all-weather shade structure, and will be jointly funded with $248,900 through the Building Better Regions Fund and the remainder provided by the Noosa Pickleball Club.
Noosa Pickleball Club president Woody Dass said the new facility would provide a significant boost for players locally and further afield.
"Noosa is one of the first locations pickleball was introduced to Australia in 2016, so it's fantastic to now receive this federal funding that will allow us to further grow the sport, and ultimately create an international standard pickleball facility in Noosa that will attract visitors from all over the country and internationally," Mr Dass said.
"The Noosa Pickleball Club firmly believes our beautiful region has the best year-round climate, social infrastructure, friendly vibe and tourist potential to become a pickleball mecca, and contribute to the local economy."
Under round five of the BBRF, the Government has committed almost $300 million to support 295 projects across regional Australia, which will create an estimated 9900 jobs during the project period.
This latest funding round takes total support through the BBRF to $1.38 billion across nearly 1300 projects.
For a full list of successful projects in round five, visit business.gov.au/bbrf