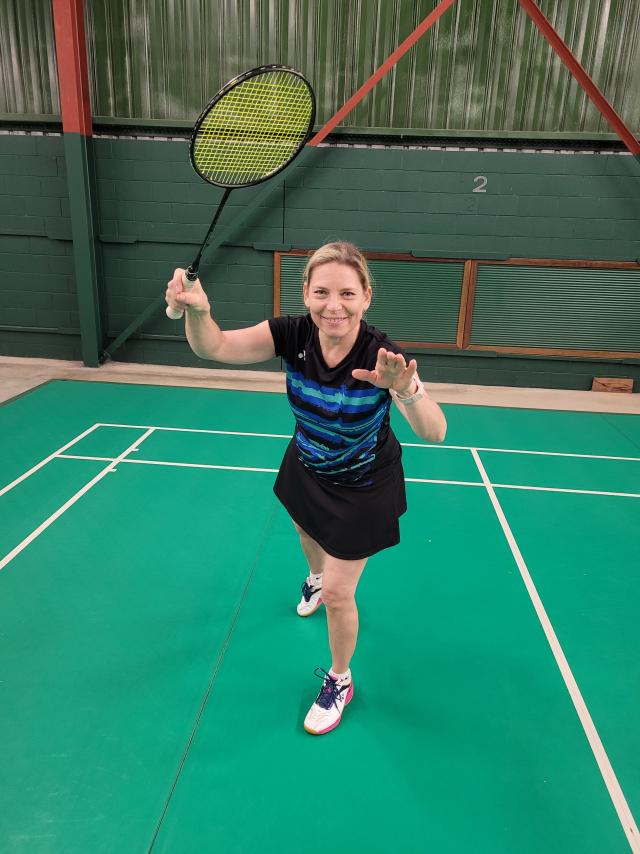 Have you met the incredible badminton coach at Cooroy Badminton Club?
Imagine celebrating your 20th birthday whilst representing your country at the Olympic Games.
That's exactly what Andrea (known as Andi) Dako did at the Barcelona Olympics in 1992.
Andi represented Hungary in badminton and, in fact had the pressure of making the first serve, in the first game, of the first time, that badminton was recognised as an Olympic sport.
Andi started playing badminton at the age of eight and went on to become a top badminton player in Hungary and a member of the selected teams (both junior and the adult national team) for more than 15 years.
She won seven Hungarian Champion titles in singles, women's and mixed doubles.
Andi is now living in the Noosa area and has been coaching at the Cooroy Badminton Club for a year now.
"We consider it an absolute privilege to have access to someone as talented as Andi and both our junior and senior players are thriving under her tuition," Julie Chalmers from the Cooroy Badminton Club committee said.
"If you've never played badminton before, or if you are a beginner wanting to take your skills to the next level then come along to one of Andi's sessions at your local purpose-built badminton club at 26 Emerald Street, Cooroy.
"Racquets and shuttles are provided and our facility has recently upgraded lighting, shower and kitchen facilities, making it one of the premier badminton facilities on the Sunshine Coast.
"Let Andi show you why we are all passionate about playing the fastest racquet sport in the world."
Cost is $15 per child for the 90 minute junior group session – Fridays 4-5.30pm.
$10 for senior/adult 60 minute group session (minimum four people) – Fridays 5.45-6.45pm.
Contact Andi by SMS on 0431 909 712 to enquire about attending her Friday coaching sessions.
Visit facebook.com/CooroyBadmintonClub or cooroybadminton.com.au for details of the social badminton sessions every week, including Thursday term-time junior social play.