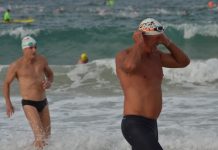 Last Sunday would have to be without a doubt the biggest sporting event on the Noosa calendar for on this occasion our town played...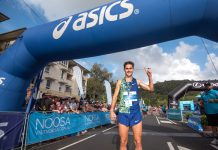 The Noosa Triathlon Multi Sport Festival's 'Super Saturday' has a developed a reputation as being one of the highlights of the Australian sporting calendar...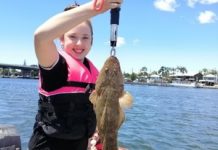 As we welcomed in the start of November the weather changed with winds from the NW-NE now showing up. Early starts saw the lighter...
Nick Sloman and Lani Pallister have revelled in the tough local conditions to continue the dominance of Sunny Coast swimmers at the Titan Noosa...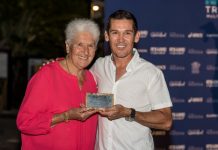 Tour de France rider and Australian cycling superstar Robbie McEwen has been honoured with an induction into the Noosa Triathlon and Multi Sport Festival...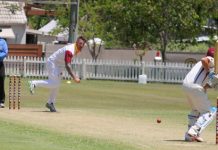 Last Saturday the four senior teams resumed their two-day matches after the rain cut short the games on day one. By Saturday night, Firsts had...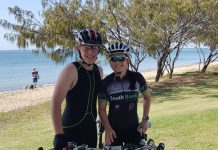 The Noosa Triathlon Multi Sport Festival literally has something for everyone and one of the highlights of the event schedule, and a lead in...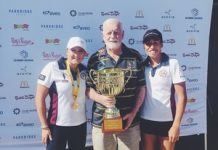 On Sunday morning some 300 Noosa Nippers gathered in front of their clubhouse all excited. They were there to meet the winners of the Coolangatta...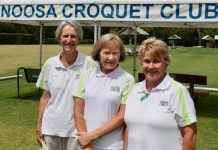 The monthly Come and Try day of Noosa Croquet Club will be held on Sunday 3 November at its attractive grounds in Noosa Waters. Anyone...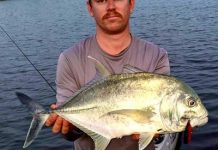 With the crazy rains and winds behind us the week gave way to light morning winds followed by afternoon breezes up to 15 knots...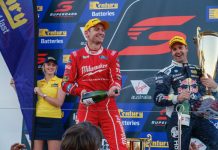 After a long race season and several hectic weeks at the Bathurst 1000 and Gold Coast 600, V8 Supercar drivers Will Davison and Jaimie...
On Saturday we saw winds and swell drop to see a steady brigade of boats travel far and wide. The popular reef was definitely North...