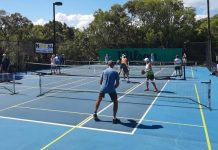 Fans of the fast-growing sport pickleball will soon enjoy Australia's first all-weather dedicated pickleball courts at Noosa with a $248,900 grant towards the project. "Pickleball...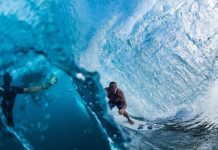 Having spent most of my life looking at photos of people riding surfboards, it's not something I tend to seek out as a leisure...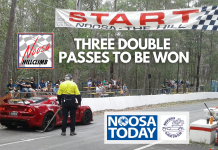 2021 Noosa Summer Hill Climb - Friday 26 to Sunday 28 November.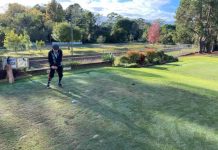 It's a little disturbing to look down as you're addressing the ball on the tee and note the head of your driver is only...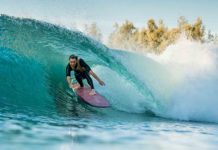 As day turned to night in Lemoore, California last week, Noosa's Harrison Roach needed a miner's helmet light to find the bottom of the...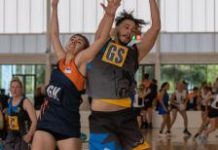 USC student athletes are celebrating their biggest UniSport victory ever after dominating at the 2021 Nationals Queensland multi-sport carnival on the Gold Coast this...
Simon Cotton, a promising young batsman, thought he'd played his last game of cricket when he completed university studies in Sydney more than 40...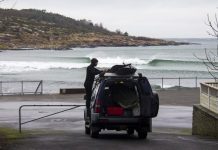 It's now more than 18 months since I travelled anywhere (other than Agnes Water) to surf, my longest homestay in over 30 years. To be...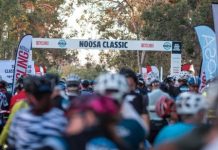 The Noosa Classic is excited to return to the Noosa Hinterland on Sunday 10 October, after being unable to host their 2020 event due...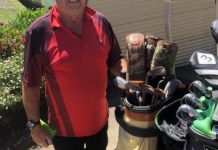 Grathan Leatherbarrow, who these days is just as passionate about hickory golf as the modern game, scored a unique double last week – taking...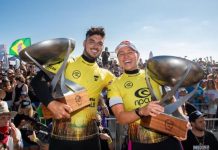 It's hard to fault a sporting format when it produces the result that the best in the world win the world titles, but here...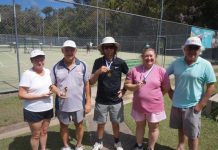 Over 22 teams took to the tennis courts at the Tewantin Tennis Club over the week-end of Saturday and Sunday 11 and 12 September...