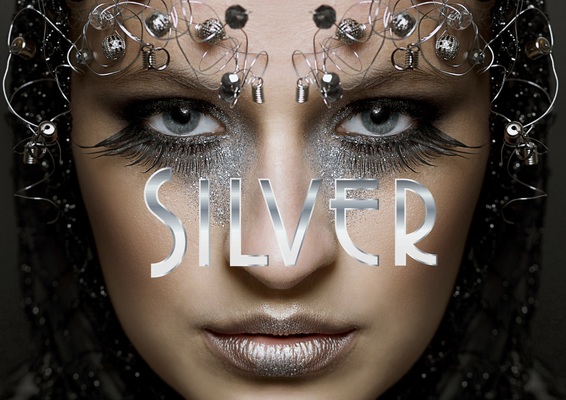 By Hollie Harris
The Noosa Food & Wine Festival is just a week away and whilst the Festival Village on Saturday and Sunday will be the heart of the Festival there is still some great restaurant events you can attend as well as masterclasses at the Sofitel Noosa Pacific Resort, a Champagne and Caviar Masterclass at Sails as well as Masterclasses in the Festival Village and also events held under the Tipis on Noosa Main Beach.
For tickets head to www.noosafoodandwine.com.au
Olsson's Salts Masterclasses in the Festival Village – Saturday 19 and Sunday 20 May.
If you are a foodie (or wine lover) and have a thirst for knowledge, then the Olsson's Salts Yurt is the place to be in the Festival Village on Saturday and Sunday. These exclusive masterclasses are a ticketed item and are only accessible with Festival Village tickets.
Padre Coffee – This masterclass will feature two very rare coffees from Colombia that have been natural processed to bring out floral and fruit flavours. Participants will work through a series of exercises to explore these flavours in the coffee.
Smoking With The Locals – Join Chef Zeb Gilbert of Wasabi Restaurant and Chris Fuller from Kin Kin Native Honey as they create a truly stunning dish salt curing and smoking Charters Towers Venison with macadamia shells and Kin Kin Native Honey.
Giovanni Pilu And Bottarga Pilu – Giovanni will explain how to make Bottarga and then demonstrate how to use and plate with this ancient Sicilian ingredient.
Matt Wilkinson Uses Olsson's Salts At Home – Chef and owner of Melbourne eatery Pope Joan will share his style of cooking food for people aspiring to prepare healthy, seasonal food, whether it be for family, friends, special occasions or evenings of mid-week craziness.
Cape Mentelle – Quintessential Margaret River – Enjoy a selection of wines from one of the pioneers, and benchmark producers of the Margaret River region. Inspired by the great wines of the world, and always exploring new ways to enrich the quality of their wines.
Chandon – Exploring the Colour in Blanc de Blancs – Hosted by Winemaker Adam Keath from sparkling specialist Chandon, this masterclass will explore the allure of Chardonnay in bubbles.
Masterclasses Sunday
Jaci Koludrovic And Salty Sweets – The mastermind behind the to-die-for desserts at Icebergs Dining Room & Bar and others Jaclyn will divulge the secrets to her Salted Caramel & Lime Mousse with Almonds and Raspberries, along with all the tips and tricks for recreating this at home.
Chardonnay and Pinot: A Shaw + Smith – Enjoy award-winning examples from Shaw + Smith's Adelaide Hills vineyards and the stunning Tolpuddle Vineyard in Tasmania while you get to grips with why these varieties suit Australia's cooler climate regions so perfectly.
Yarra Valley & Rossini Caviar – Nicholas Gorman and Natalie Traversa will be showcasing and celebrating Yarra Valley Caviar Salmon and Trout caviar and the world-renowned Rossini Sturgeon (Baerii, White & Oscietra). Experience a vertical tasting of five styles of caviar with sparkling wines.
Taste of the Orient with Adam D'Sylva – Adam from Melbourne's Coda and Tonka shares his tips for maximising the flavour and freshness of Indian cuisine and spills his Secret Seven Spice Mix for you to use at home.
Kirsten Tibballs Dessert Delights – Kirsten Tibballs, Australia's 'Queen of Chocolate' will whip up some dessert magic in the masterclass yurt.
Happy Hour – Brookies Salty Gin Sour – The guys at Brookies Gin will be working their magic and spilling their secrets as they create a Brookies Salty Gin Sour – three classic ingredients balanced to perfection with the addition of sea salt.
Sofitel Noosa have a series of Masterclasses including Bernadette O'Sheas's Four of the Best Champagnes, a Champagne Masterclass with Bernadette O'Shea and Ken Gargett, Meat the Brewer Masterclass with Eumundi Brewery and a Tasmania Pinot Noir Masterclass. Sails Noosa also have a Billecart-Salmon Champagne and caviar Masterclass in the intimate surrounds of Rumba Wine Bar.
There are limited tickets still left to 3 great Tipi Events including the Rise & Nourish With Beyond Experiences breakfast, the Under The Moon In May, Silver Edition and the finale Tipi Aperitivo Closing Party. Restaurant events include the Suck, Shuck and Pour event at Café Le Monde the Embassy XO Retro, Flights and Flavours at Sirocco, Miguel Maestre at View by Matt Golinski and Bistro C's OzHarvest breakfast.
All tickets are selling like hotcakes, so be quick in grabbing the last few to these great events via www.noosafoodandwine.com.au