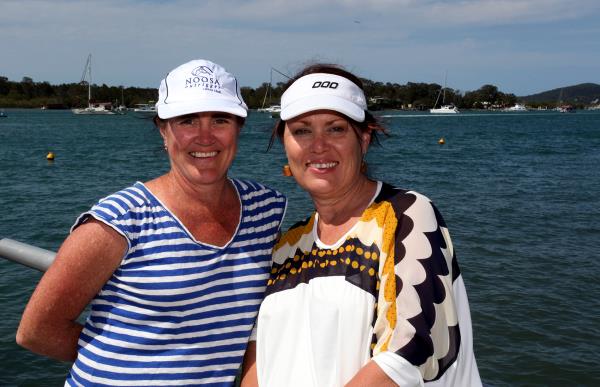 By JONATHON HOWARD
THE first annual Noosa Outrigger Canoe River Race has been hailed a success following a bustling weekend event and there's already a plan in place for next year's river race.
The action started early with a 7.30am women's, men's and mixed eight kilometre sunrise warm up session, before launching into the competition with the long course men's and women's race followed by the mixed V12 courses in the afternoon.
Noosa Master Men's John Goller, Peter Williams, David Russell, Michael Blumentals, Paul Squire and Martin Courtnay claimed victory in the OC6 Masters 12 kilometre race.
Race coordinator Craig Harris said the day was a total success for the club and featured more than 500 paddlers.
"The competitors came from as far away as Bundaberg and Burley Heads to take part in the event," he said.
"We were extremely pleased to give the opportunity for the general public to view the races and enjoy the Noosa River."
Mr Harris said the event went so well the Noosa Outrigger Club was already arranging a program for next year.
"We're certainly looking towards another regatta along the Noose River next year and we welcome any inquiries about taking part or local business sponsorship," he said.
He said local cafes, restaurants and accommodation was booked out along the river and local businesses have responded with positive feedback towards the event.
Mr Harris said anyone keen to experience the fun and physical benefits of outrigging canoeing is encourage to contact Noosa Outrigger Club on 5455 5646 .
This year's event was sponsored by the Noosaville Business Association, The Noosa Apartments and Noosa Yacht and Rowing Club.