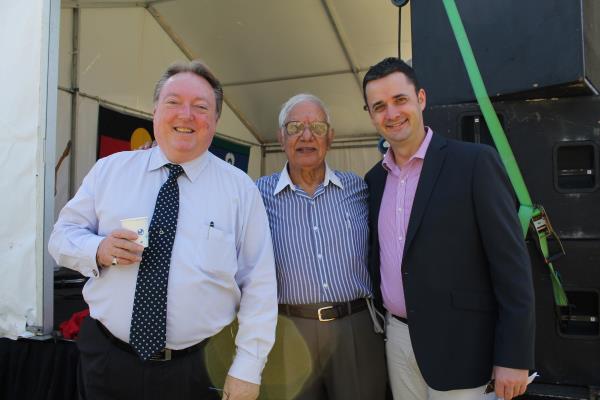 By JOLENE OGLE
Understanding, inclusiveness and celebration are the keys to a brighter future in reconciliation, according to Minister for Aboriginal and Torres Strait Islander Affairs Glen Elmes.
As National Reconciliation Week draws to a close, Mr Elmes said it was important to develop an understanding of Indigenous culture.
"We need to try, and if we don't understand it, then we need to accept that they have a culture that has been passed down all of those tens of thousands of years," he said.
"While you may not clearly understand it … we should understand that it is very important to the Indigenous population.
"It's about being understanding, it's about being inclusive, it's about celebrating this very, very special population of people living in this country."
Mr Elmes said the annual United Synergies Booin Gari festival was a great way to experience and learn about Indigenous culture.
"It's almost 11 months away, but this is a great festival to put in the diary for next year," he said.
Aimed at building better relationship between the wider Australian community and Aboriginal and Torres Strait Islander peoples, National Reconciliation Week seeks positive change by encouraging discussion about issues and innovative ideas and actions to make a difference.
Mr Elmes said the Week's theme – Let's Walk the Talk – is an indication of "our collective national wish for reconciliation and highlights the need for a pro-active approach".
"I want Queenslanders to take a hands-on approach to reconciliation, to put past conversations into action and walk together," he said.
National Sorry Day on 26 May was the start of National Reconciliation Week, with Mabo Day on 3 June marking the end of the week.
"We commemorate these important dates as a tribute to the history of Indigenous Queenslanders, and to build a new understanding of our national identity," Mr Elmes said.