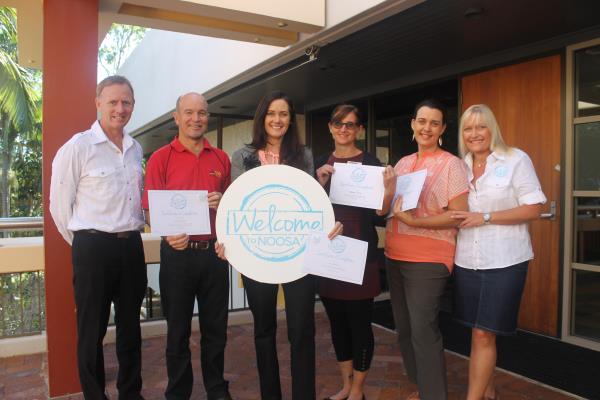 By JOLENE OGLE
Tourism Noosa last night celebrated one year since the launch of the Welcome to Noosa initiative with more than 850 locals and businesses already graduating from the program.
Designed to increase visitors' experience in Noosa, the Welcome to Noosa program arms participants with information about the region, including the area's history, local attractions and information on flora and fauna.
Tourism Noosa CEO Damien Massingham said the program was perfect for anyone living in Noosa.
"Welcome to Noosa is all about giving locals, whether you're specifically in tourism operations directly or whether you're a local living here, knowledge," he said.
"It empowers everyone with information about the area.
"Noosa has an abundance of attractions, but what we really can improve on is enhancing the visitors' stay when they are here."
Noosa Council library services co-ordinator Mel Tong has completed the online course and said she learnt a lot about her home town.
"I've lived here for so long, and there is just so much I didn't know about the area," she said.
"Welcome to Noosa covers Noosa right to Fraser Island and includes so much interesting information. It is great to be a part of visitors' unique experience in Noosa and help by providing some great information."
Mr Massingham said Tourism Noosa was excited to announce the next stage of the Welcome to Noosa campaign with the introduction of an awards program.
"Every month, we will award the best business and best individual Welcome to Noosa," he said.
"The awards are a great way of recognising businesses and individuals who have really got behind the initiative and give true recognition to where it deserves."
To participate in the Welcome to Noosa program, simply visit www.welcometonoosa.com.au for more information.