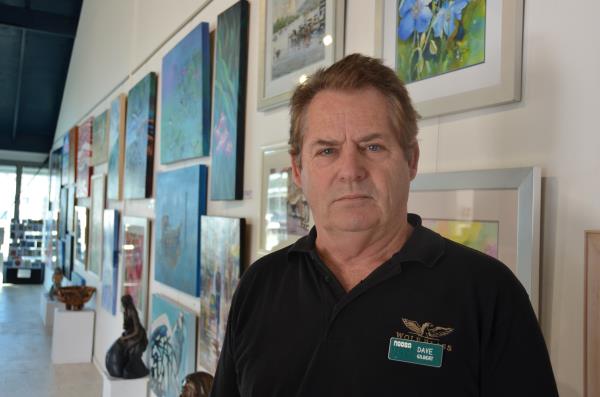 By JONATHON HOWARD
IT'S the end of the road for Harbourside Gallery at Noosa Marina after almost four years of helping local artists find their feet.
The gallery space had been generously offered by Noosa Marina management for little more than a commission on the sale of artworks.
But the space has now been leased to Hearts and Minds Art, who will offer customers a variety of unique, locally and Australian made products.
Hearts and Minds Art owners Julie Holland and Greg Peeler said they were looking forward to joining the Noosa Marina community.
"It's a great space for us and we're combining our two shops at Hastings Street into one and opening our new shop at Noosa Marina," Ms Holland said.
"We have a lot of original locally made furniture, handmade jewellery, fair-trade products and a range of Australian made and locally made products.
"We provide quality original works but we can also make our customers ideas come to life.
Artist and Harbourside Gallery committee member Dave Gilbert said he was saddened by the news, but grateful to the Noosa Marina management.
"I'm reluctant to say it's the end of Harbourside Gallery and we're looking at other possible locations, but it's the end of the line for the gallery at Noosa Marina," he said.
"We'd really like to extend our gratitude to the Noosa Marina management for allowing us the time here.
"We'd also like to wish the new business the best of luck in what has been an amazing corner space at the marina."
Harbourside Gallery has played host to more than 30 different local artists with a varied degree of experience in both 2D and 3D media.
The gallery was described as the only venue of its kind on the Sunshine Coast where local artists could gain confidence and expose their work.
The gallery will be open as usual on Saturday 2 August and Sunday 3 August, and will farewell the venue with a party for all comers on Saturday 2 August, at 3pm.
For further inquiries phone 0411 244 304.