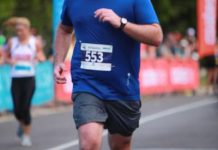 By JOLENE OGLE IT WAS all pain with lots to gain as SPM Law partner Jed McNamara ran the half-marathon at the Noosa Ultimate Sports...
By JONATHON HOWARD NOOSA crime rates have plummeted across the board during the first half of 2014, according to police prosecutor Sergeant Shane Raison. Sgt Raison...
By JONATHON HOWARD NOOSA Council could soon have greater power to shutdown nuisance party houses under proposed amendments to the Sustainable Planning Act. Changes to the...
TEWANTIN NOOSA Tewantin Noosa Golf Club Single Stableford results for Tuesday, 3 June. A grade: 1, B. Lemoy, 40 countback; 2, R. Vanden Heuvel 40; 3,...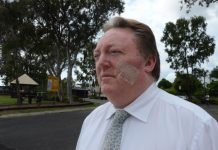 MEMBER for Noosa Glen Elms is urging residents to get their skin checked after he had a melanoma removed recently. Mr Elms said Queensland has...
Six months have passed since councillors took their seats on the newly reformed Noosa Council and on Thursday 19 June Mayor Noel Playford will...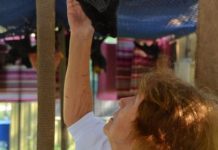 By JONATHON HOWARD THE debate over flying-fox colonies continues to rage across the Sunshine Coast, as dispersal methods to shift a Coolum-based colony ended last...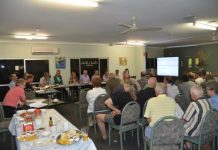 By JONATHON HOWARD A PETITION signed by 442 business owners and operators is calling on Noosa Council to reconfigure parking at Noosa Junction. The petition was...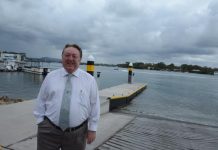 By JONATHON HOWARD THE new Albert Street boat ramp has opened ahead of schedule, but not all Noosa boaties are happy with the results. The boat...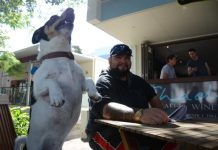 By JONATHON HOWARD NOOSA has once again come out ahead of the pack after Sunshine Coast Council passed legislation allowing dogs inside businesses recently. Sunshine Coast...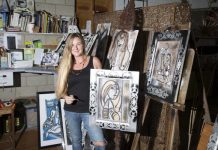 By JOLENE OGLE Local gallery artist Maxine Stibbe is turning her attention from the female to male form, all in the name of good fun. As...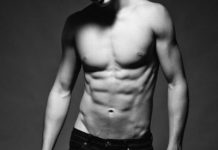 By JOLENE OGLE Designer clothes, photo shoots and runway shows are all in a day's work for local model Mitch Wynne who is making strides...