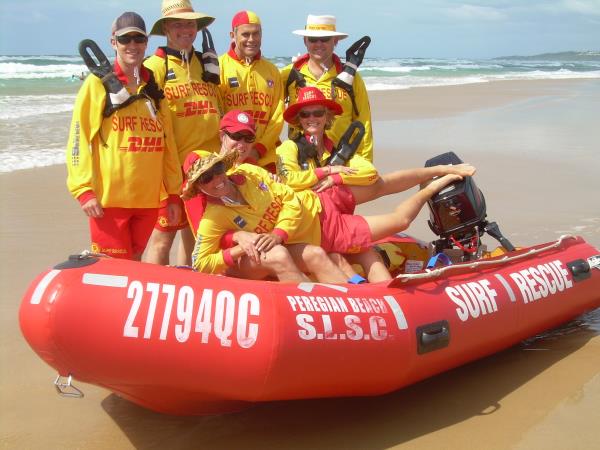 By JONATHON HOWARD
CRUCIAL surf life saving operations could soon be bolstered at the Peregian Beach Surf Life Saving Club after Noosa Heads Surf Life Saving Club applied to take over the club's operations through a Noosa Council motion this week.
Peregian Beach Surf Club was closed earlier this year due to mounting financial issues and the move follows a commitment from Surf Life Saving Sunshine Coast, based in Mooloolaba, to continue rescue and club operations at Peregian Beach.
The recommendation before Noosa councillors this week includes granting a 12 months permit for Noosa Heads Surf Life Saving Club to establish life saving and club activities at Peregian Beach.
The motion also recommends the authorising of the CEO to enter negotiations for a 20 year lease to Noosa Heads and more broadly recommends the introduction of new rescue equipment and local membership recruitment drives.
In 1993, the Peregian Beach Surf Lifesaving Club (PBSLSC) and the then council signed a twenty-five-year lease over the clubhouse area at 11 Kingfisher Drive, Peregian Beach, with the lease expiring in 2018.
"The Noosa Shire area is serviced by three surf lifesaving clubs with PBSLSC being the smallest of the three in terms of active patrolling membership," the council documents reveal.
"In recent years PBSLSC has found it more challenging to operate across its range of operations and has relied on Noosa Heads Surf Life Saving Club and Surf Lifesaving Queensland (SLSQ) to support its beach patrol operations.
"In recent months PBSLSC's challenges have become more acute, culminating in advice from the club to Council that SLSQ had enacted 'step in' measures.
"Subsequently, PBSLSC has considered a range of management options to increase financial viability, one of which involved NHSLSC assuming responsibility for all club operations including volunteer beach patrols (at no cost to Council) – this option was endorsed by PBSLSC."
Councillors were expected to make a final vote on the recommendation during next week's ordinary meeting (Thursday, 23 October).