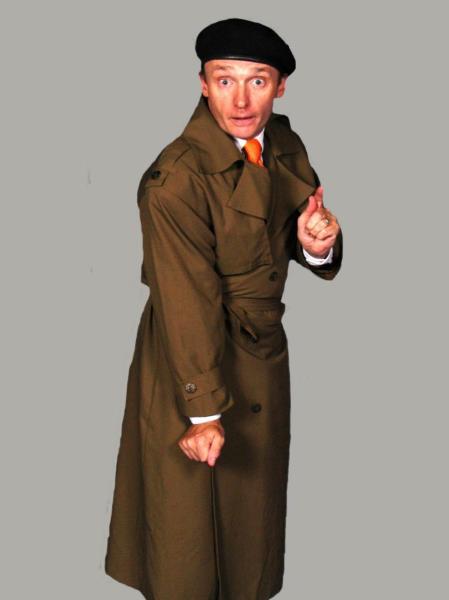 WHAT would happen if Frank Spencer, that well-meaning but incompetent, inept, infuriating and injury-prone man, loved by millions around the world, had his own stage show?
Between the years 1973 to 1975 and for the final time in 1978, Some Mothers do 'Ave 'Em delighted television audiences.
Lead character, Frank Spencer, was played wonderfully by Michael Crawford.
Such was the character's memorable impact that Frank's best known catch phrases are still used today. Ask people what one of the famous lines from the show was and they'll probably say, "The cat did a whoopsie in my beret" or "Oh Betty".
Comedian and impersonator Robert Pearson said he used to perform Frank Spencer and it was always a hit.
"Most people over the age of 45 know who Frank Spencer is, I used to do a little bit of Frank in my own show and it got the biggest laugh," he said.
"So one day while writing new material I thought, what would happen if Frank Spencer had his own stage show?"
The result of this brainwave is a stage show called An Audience with Frank Spencer with Robert Pearson performing as Frank Spencer and George Harvey as the perfect straight man.
With crazy routines, stunts, hilarious dialogue, great music and special guests Billy Connolly, Sammy Davis Jr, Dean Martin and Forrest Gump, this show is bound to raise your spirits and have you laughing.
This is a tribute to a wonderful character and you catch it at Tewantin Noosa RSL on Saturday 22 November in the South Bar for free. Book for dinner to make sure you get a prime seat on 5447 1766.