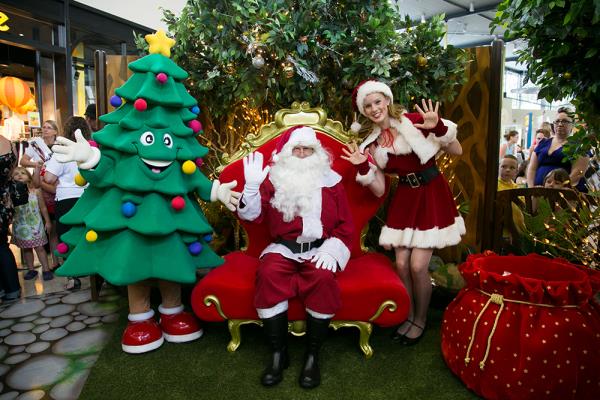 SANTA will arrive in spectacular style at Noosa Civic shopping centre this Saturday, with a live reindeer-led sleigh leading him to the magical enchanted rainforest.
A Rudolph live show and Christmas party will celebrate Santa's arrival, with all the fun starting at 10.30am on Saturday 22 November.
Santa's reindeer will stay at Noosa Civic for the day for children to visit and feed.
With its beautiful, native inspired theme, Santa's enchanted rainforest has been expanded this year to include a fun play area where children can write letters to Santa while waiting to have their photo taken.
Rudolph's Christmas party will be held at the food court at 11am or 1pm and each party includes live entertainment, catering and Christmas activity pack.
The parties are free, but spaces are limited, so get in early to book a place. Phone 5440 7900 or email marketing@noosacivicshopping.com.